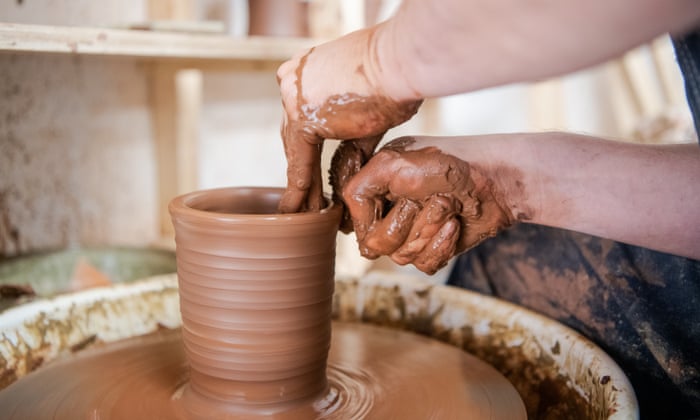 I've been wrapping up a chapter on leaders and their character as part of my book project: I've wanted to stress that leaders are not the finished article. Here are four reflections.
Unresolved patterns
For Moses it was anger – as it may be for you. As a leader you are used to getting your own way on all the big issues (and even on the small ones): no one stops you because they have learned to fear your anger.
Anger is a tricky emotion to handle, not least because there are times when we are guilty of not being angry enough or of not being angry at things which ought to provoke our anger. Paul urges us not to sin in our anger and not to let the sun go down while our anger is unresolved. James adds James that we are to be slow to get angry: our anger will not accomplish the righteousness that God desires.
In a short series of articles for the Australian version of the Gospel Coaltion, church leader Ray Galea wrote about his own journey with anger. Among his reflections was his observation that while it is sometimes an experience of being hurt that lies behind out anger, pride is the vice that lurks deeper still: 'pride which demands that we be treated properly and woe be tide anyone who crosses our path.'
Even if we're not guilty of the Meribah-style rock-splitting fits of rage, some of us may be far too tolerant of a simmering self-centred impatience or a constant spirit of complaint.
For other leaders it may be pride, not necessarily expressed in outbursts of anger, but evident in an arrogance, or a spirit of superiority.
For still others the unresolved pattern may involve lust. It may be greed, self-indulgence, a hankering after comfort and luxury.
What a tragedy if these patterns are unnoticed or perhaps worse, if they are noticed but tolerated and left unresolved until they take deeper root in our lives until we have our own Meribah moment and sabotage our leadership.
Unguarded devotion
This is Solomon. The man whose writing urges us to guard our hearts left his own unguarded. Not only did he give his heart to the many foreign women who came to share his life, but he allowed the lure of those women's foreign gods to draw his devotion away from the Lord.
Recently James K.A. Smith has argued that we are what we love, or, 'you are what you worship … what we worship is what we love.'
Our idolatries … are more liturgical than theological. Our most alluring idols are less intellectual inventions and more affective projections – they are the fruit of disordered wants, not just misunderstanding or ignorance.
Leaders are worshipers – we all are. The question is what has our hearts and what are we doing to guard them from the allurements of disordered affections and illegitimate gods.
Unfinished growth
The development of our character is a work in progress. But what are the character qualities into which we should be growing?
There are so many ways we could answer that question. We could talk about what it means to be holy, as the God who called us is holy. We could talk about the imitation of Christ; or we could reflect on the fruit of the Spirit.
Dan Allender answers the question like this:
Character is grown to the degree that we love God and others.
In saying that, he takes us back to the two great commandments: first, the command to love God with our whole being, and second, to love our neighbour as we love ourselves. As Jesus put it, it's on these two commandments that everything else hangs. Or, in Paul's formulation, love – which does no harm to a neighbour – is the fulfilment of the law.
Here is the measure of our growth in character. Do I love God more now than I did a year ago? More than ten years ago? How would I answer the question that Jesus asked Peter: do you love me more than these? That seemed to be Jesus' requirement for leadership.
And am I growing in my love for other people? Are my relationships marked by a greater degree of patience? Am I doing better at rejoicing at the triumphs of others? Of course leaders ought to be growing in knowledge, honing their gifts, and developing their talents, and by all means set yourself goals and targets for personal development. But would people who know you describe you as kind? For all your firmness and decisiveness as a leader, are you known as gentle? Do your people know that you have their best interest at heart?
Unsurpassable grace
Your worst days are never so bad that you are beyond the reach of God's grace. And your best days are never so good that you are beyond the need of God's grace.

Jerry Bridges: The Discipline of Grace
If the second part of that is a reminder that we are not the finished article (as we keep saying), the first part is an encouragement not to give up. Just as it is grace that has brought me 'safe thus far', so there is grace for the gap between where we are and where we need to reach, and there is grace for the gap between what we wish we were and what we know we still are.
When Dallas Seminary professor Howard Hendricks died in 2013, among the tributes that were paid was this one, from one of his students:
I asked him, if we forgot everything else he had ever taught us (which was unlikely), what one thing would he want us to remember? He thought a moment and replied, "Finish well." He said plenty of people in the Bible did well for a time, but very few of them finished their lives faithfully.
Wise leaders know they are not the finished article; but the humility that comes from that realisation will help them to finish well.